Advanced Tuina Technique
Learn the Complementary Practice
Wu's Head massage

This is a complementary technique that allows practitioners to
better relieve body pain and numerous other benefits.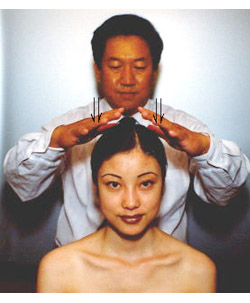 Prof. Bing Jiang Wu
Overseas Traditional Chinese Medicine Educator and Founder of Head Massage
Professor Wu was born in Harbin, China. After completing his secondary school at the age of fifteen, he followed his uncle to remote counties and worked as a bare-foot doctor. When universities were allowed to reopen in 1978, and entrance exams resumed recommencing, he applied for the programme of Traditional Chinese Medicine in Heilongjiang TCM University, China.
REGISTER NOW!
July 9th, 2017
Cost: $585 CDN
Location: OCTCM –  283 Spadina Ave, 3rd Fl. Toronto, ON M5T 2E3
Approved for 30 CEU Points
THE CLASS BEGINS IN:
[easy_countdowner name="mpd_countdown" theme="default" animation="smooth" end_date="2017-07-09″ end_time="12:00:00″ day_label="Days" hour_label="Hours" minute_label="Minutes" second_label="Seconds" day_color="#60686F" hour_color="#60686F" minute_color="#60686F" second_color="#60686F" circle_bg_color="#E2E2E2″]

CLICK HERE TO RESERVE YOUR SEAT >>

Here is what you will learn
Methods for obtaining relaxation and relief from painful joints and muscles;
Self-preservation and treatment of diseases;
The different zones on the face which pertain to different organs, limbs, functional zones on the cerebral cortex, auricular acupoints, and the neck region;
Why and how to massage the head for Qi (life force-energy) stimulation, helping Qi and blood to flow better;
Traditional Chinese Medicine foundation theories;
Steps of various self-massage and cosmetic enhancing techniques.